We recently had a unique opportunity to visit the manufacturers of our wedding albums.
Based in Hertfordshire, Sim Imaging, a British based printer and album manufacturer who really do hand craft your wedding albums.
It was quite strange rocking up to their showroom, I've spoken to the team on numerous occasions and often across emails as well as on the phone, so to see them in person was awesome.
I got to see the process from start to finish which was quite remarkable, even making one of the boxes the albums sit in once completed!
Here are the leather finishes you can add to your album, our albums are linen as standard but there are a tonne of different options (so may say too many, which is why we stick with a standard and go from there!)
The pages get printed – here is one of our lay flat coffee table books being printed (Once Upon a Time Album).
Pages will then be cut and creased (yes by hand!)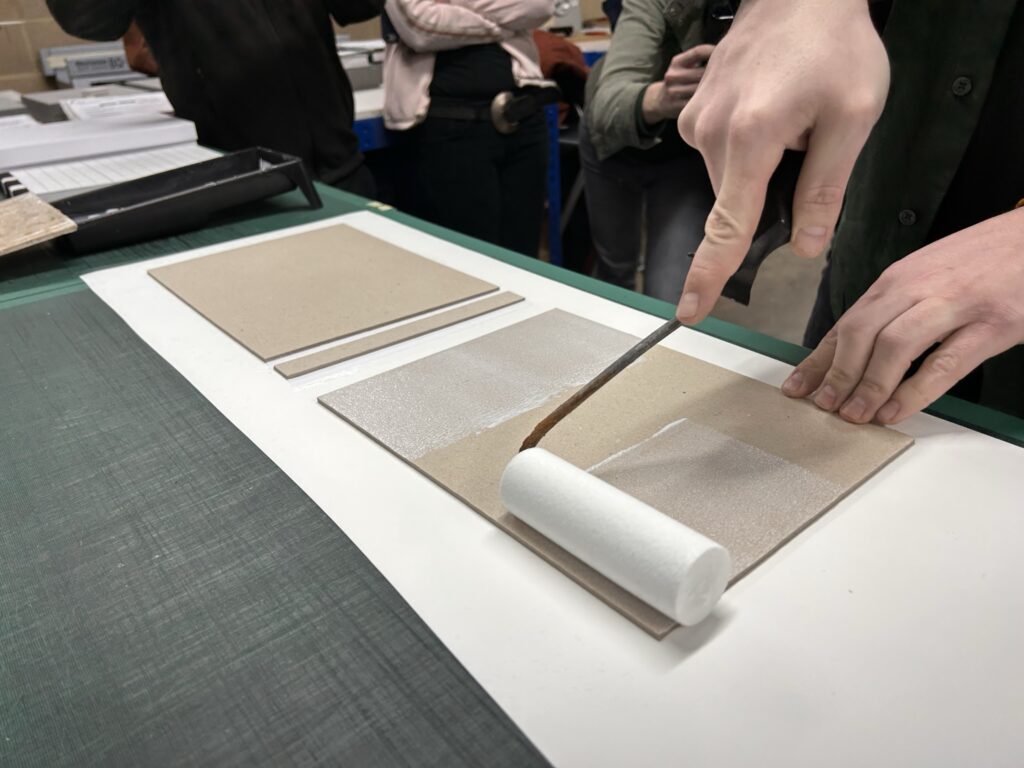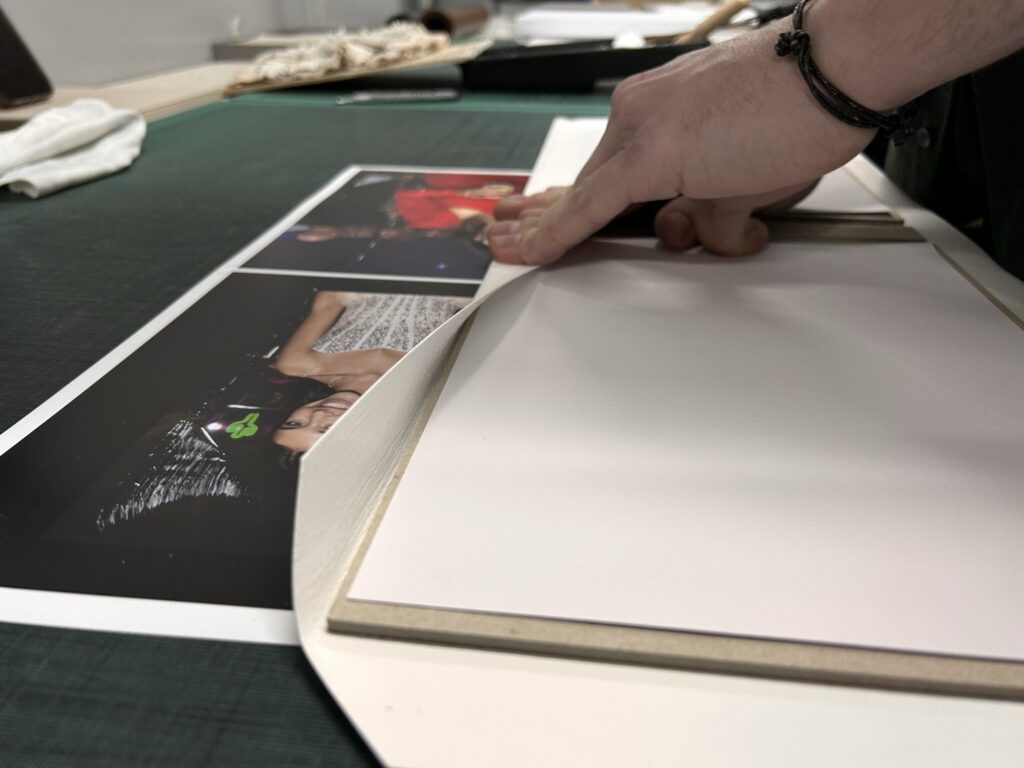 The album cover is produced – this album is a version of our Fairytale album – it's a leather finish and will be embossed shortly – we don't offer this as standard but thought we would show you that this can be an option of your standard album design.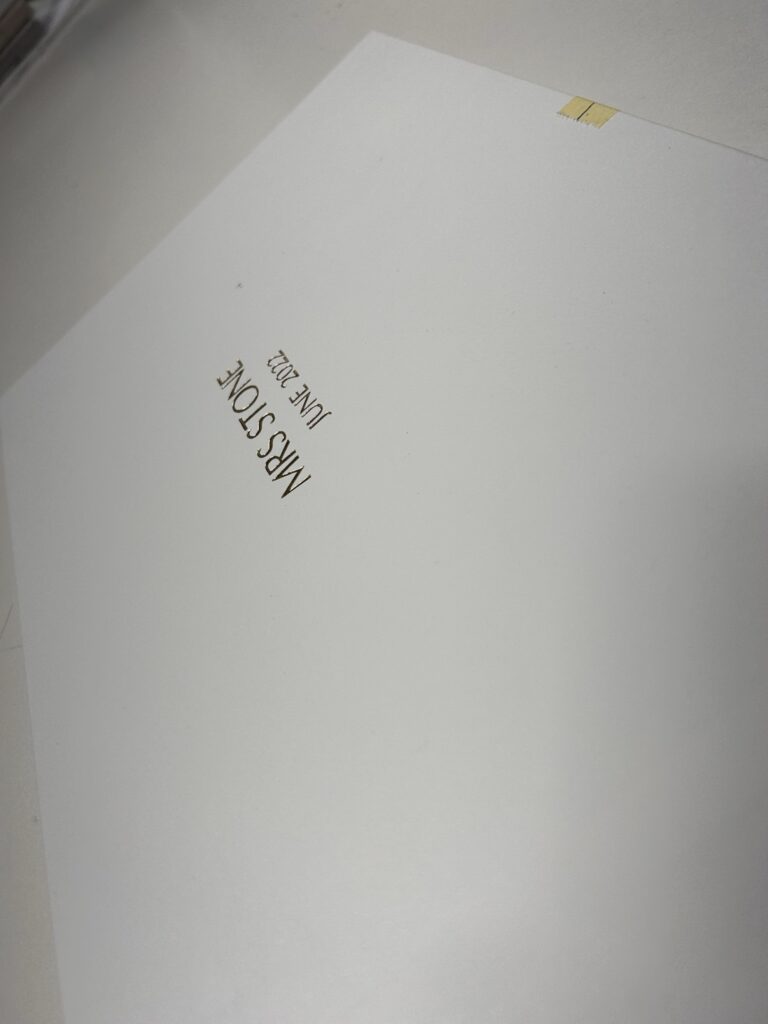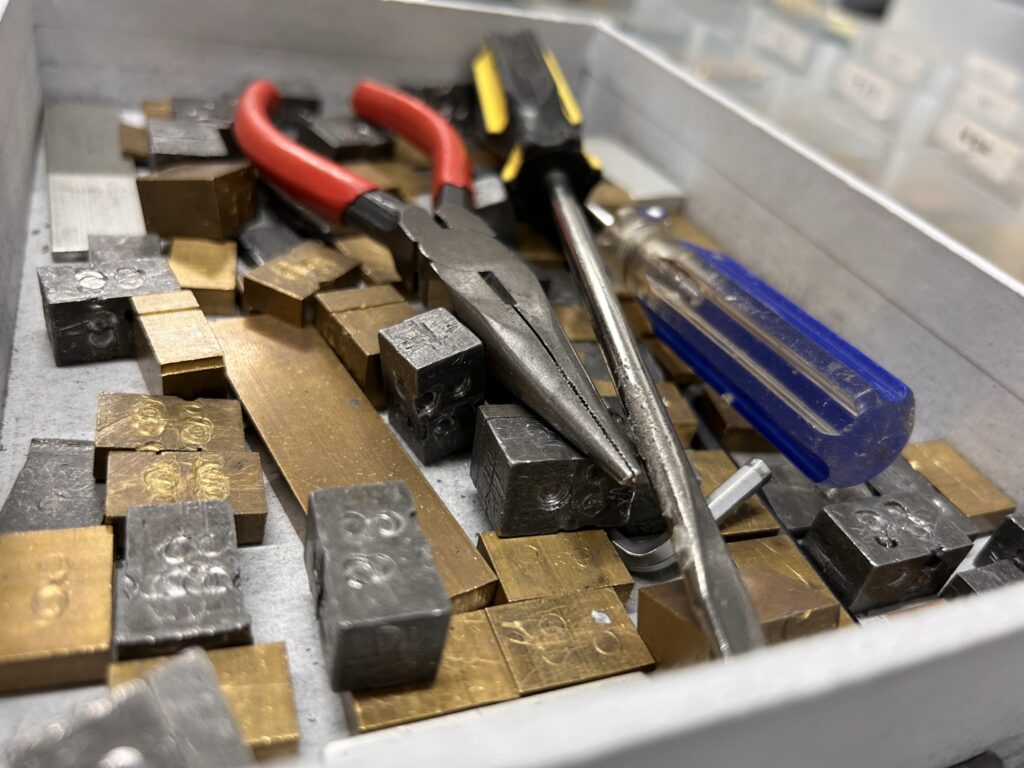 Embossing an album cover (again by hand!) is an extraordinarily precious task.
Finally on to the box to help protect your beautiful album, again this is all done by hand – it's so wonderful to see products being made with this much care and attention. When you receive your finished album – you'll know how much love went into it every time you pick it up.
I really hope you have enjoyed seeing some of the processes involved in our albums – don't forget, even if you pick our digital only package, you can always upgrade your package after the wedding. Don't forget – your first anniversary gift is paper 😉